A multi-sided gas fireplace will make a serious statement in your home. They come in many different configurations: two-sided, corner (left or right), bay peninsula, or three-sided linear. Whether you're creating zones in an open concept space, or bridging two rooms together, a multi-sided fireplace will offer a unique and interesting alternative to traditional fireplaces.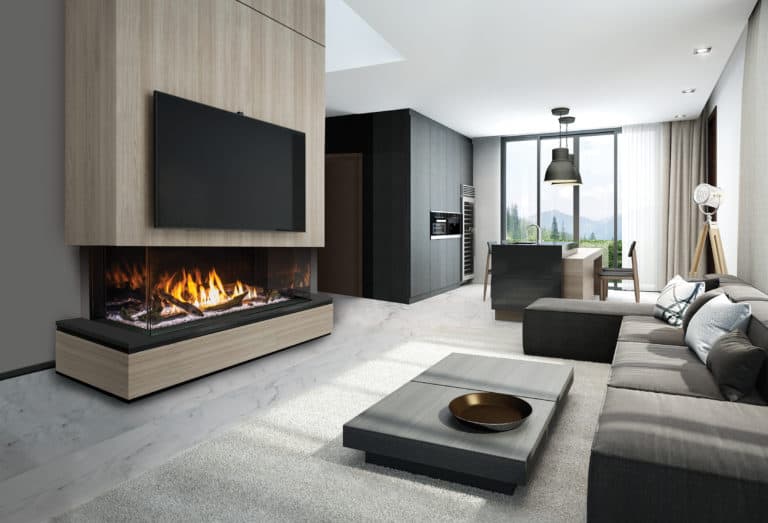 Choosing the right multi-sided fireplace for your space can be a big question. How do you want this fireplace to function in your home? Are you looking for heat, or just for the ambiance of a fireplace? These are the same questions you would ask when looking at a traditional fireplace, you're just looking for a more unique and interesting final design.
A bay peninsula fireplace works perfectly for creating a division between spaces in an open concept home. These multi-sided fireplaces can be finished with a wall right up to the ceiling, or a half-wall to maintain the openness of the space. These fireplaces were very popular a few decades ago and are making a comeback thanks to their versatility. Our favourite bay peninsula fireplace is the Atrium from Marquis.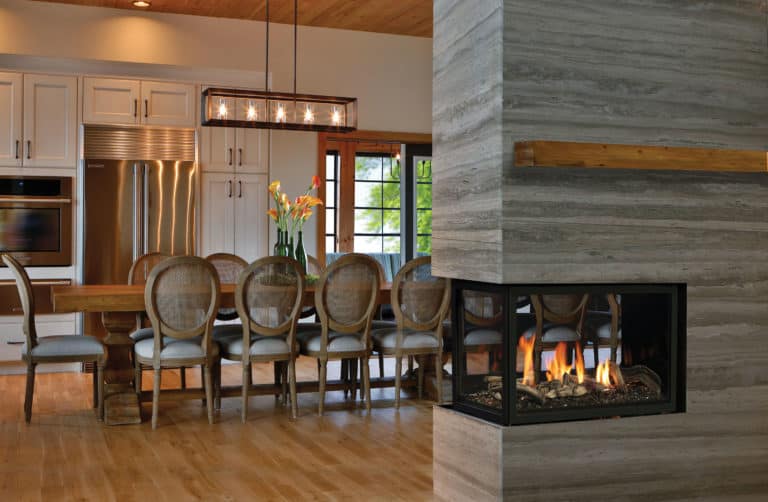 A see-through fireplace is probably the most common multi-sided fireplace. These fireplaces do a great job of creating a more open feel between rooms, even when a wall is present. Bridge the space between your kitchen and dining room. We think one of the most luxurious ways to use a see-through fireplace is between your master bedroom and master bathroom. One of our favourite see-through fireplaces is the Marquis Bentley. We also love the Astria Montebello – it can even be installed in an indoor/outdoor configuration. This is not a feature all see-through fireplaces offer.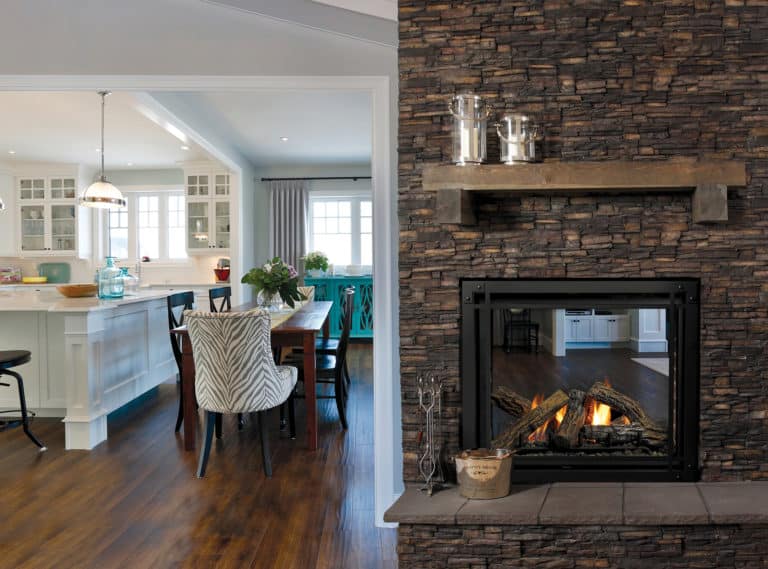 The category with the largest amount of variety to choose from is the three-sided linear fireplace. Most of these models can also be converted to a corner left or a corner right unit. These multi-sided fireplaces are big on drama. They can be installed in most areas you were planning on putting a traditional linear fireplace, so they're definitely the most versatile of the bunch. They work perfectly in a living space below a TV or large piece of art. A corner configuration can help you to create a unique offset design with your fireplace on one side of the wall and TV on the other. We have a ton of three-sided linear gas fireplaces to choose from, some of our favourites include the Marquis Enclave (available in
48"
,
60"
and
72"
sizes) and the Urbana U Series (available in
30"
,
50"
and
70"
sizes).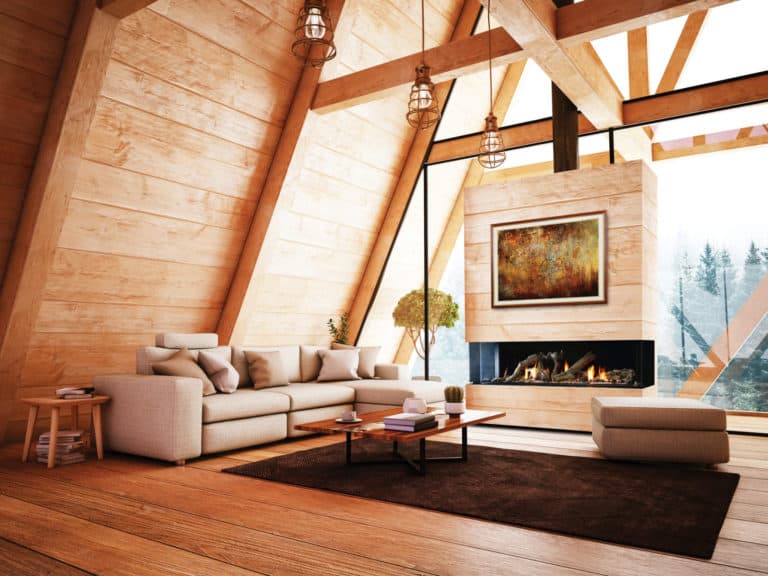 Whichever multi-sided gas fireplace you choose, it will be sure to transform your space. Most often well suited for more modern spaces, these fireplaces will give your home a unique and interesting focal point that will be sure to impress you and your guests every time you fire it up.
At Safe Home Fireplace we are committed to helping you find the right fireplace for your needs. Give us a call or visit one of our locations in London and Strathroy Ontario today to get started finding the multi-sided gas fireplace of your dreams.