Save up to $500 on Enviro gas stoves, fireplaces and inserts!
Head over to Enviro's website to download your coupon, then head over to our Strathroy showroom to find the perfect gas fireplace, insert or stove for your home. This is an instant savings, no need to fill out any paperwork.
Valid August 1st to September 30th, not available for all models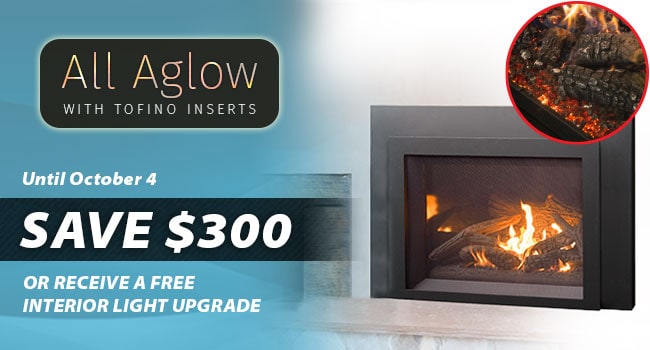 Save $300 on Pacific Energy Tofino Gas Inserts!
Head on over to Pacific Energy's website and download your coupon, then you can head to either our London or Strathroy showroom to pick out the perfect gas insert for your home.
Valid until October 4th.